Speed Up Your Cloud Connectivity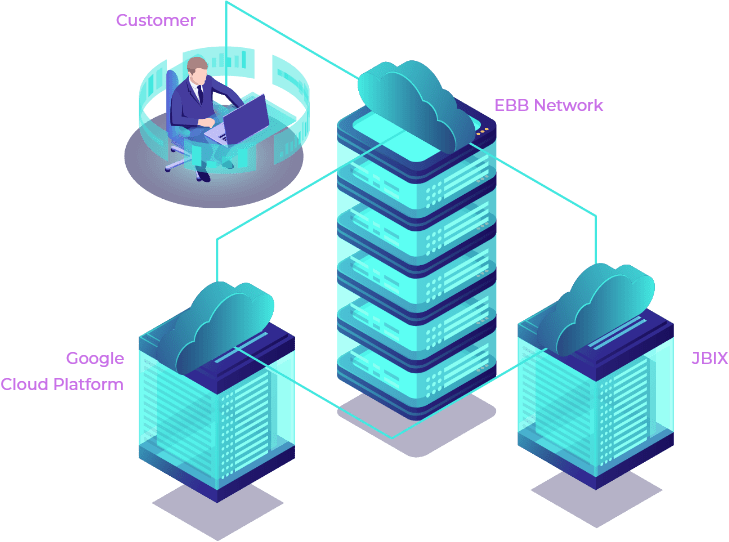 The traffic between customers flow through EBB Cloud Direct via Multiprotocol Label Switching (MPLS), not through the public Internet. Hence, the connection is fast, secured and produces enterprise grade performance with high availability and SLAs.
Build your business in a more dynamic and approachable way to suit the specific needs of your organisation by linking your infrastructure with a dedicated connectivity to cloud connect provider regionally and globally.
Cloud Direct also helps enterprise businesses to stay agile and scalable without the exorbitant of access charges. As a Google Cloud Interconnect Partner, we can assist you in establishing a dedicated connection to Google Cloud Platform with EBB Cloud Direct service.
Accelerate your cloud business applications via secured link.
Reduce network latency with fewer disruption.
Cost efficient and fast provisioning.
Enhances the end-user Internet experience.
Customisable and scalable bandwidth capacity.
Peering communication without bandwidth bottlenecks or single point of failure.
Boost Your Cloud Connectivity Today!